GAME INFORMATION
OPPONENT
#4 Kentucky
21-4, 10-2 SEC, #3 KenPom
9-16, 8-9 SEC 2020-21
LOCATION
Thompson-Boling Arena
Knoxville, TN
TIME
Tuesday, February 15
9 PM ET
CHANNEL
ESPN
ANNOUNCERS
Karl Ravech (PBP)
Jimmy Dykes (analyst)
Marty Smith (!) (sideline)
SPREAD
Sinners: Tennessee -1.5
KenPom: Kentucky -1


Torvik: Kentucky -0.4
I don't watch the comic book superhero movies you all talk about endlessly online, but based on my very limited understanding, this is like Infinity War, where your hated rival now has a Greek God at center and you need a full team effort to defeat them. Or something.
Kentucky is Kentucky, and they are quite good. Tennessee is also very good and is playing this game at home. Armageddon is back, and you get to watch a little mini-war for two hours.
---
Kentucky's offense
One look at those numbers and the Grand Theft Auto GIF immediately pops up in your mind.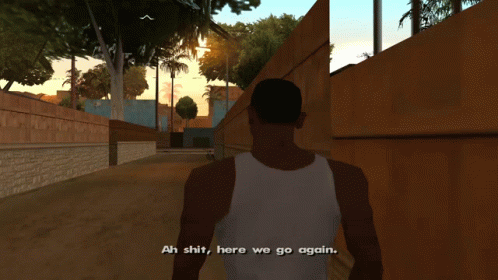 It brings me zero pleasure to report that this is the best offense Calipari's put out since Jamal Murray was on campus and the highest-ranking among its in-season peers since the 2011-12 title team. Some of the same problems from last year that I felt existed during the first game this year against Duke still exist – they take an absurd amount of non-rim twos that don't go down that often, they probably should take more threes, and I still don't know that they have a truly consistent three-level scorer – but also, who cares. They're a top-5 offense for a wide variety of reasons, mostly that they are impossible to stop down low and rebound like crazy.
This naturally leads us to the Thanos in the room: Oscar Tshiebwe (16.4 PPG, 15.2 RPG), who is currently on pace to be the first Division I player to average 15 & 15 in 42 years. Tshiebwe does not feature much in transition when Kentucky wants to run, but the plurality of their half-court offense runs through him. With Tshiebwe on the court, Kentucky scores an opponent-adjusted 1.246 PPP, which would make them nearly the best offense in America. Attempting to stop him in the post has been like attempting to stop a runaway train by throwing a Nerf ball at it.
Aside from post play, Tshiebwe doesn't stand out that much offensively; his second-most frequent play type is putbacks. The problem is that his putbacks are lethal. Tshiebwe is the best rebounder in America and rebounds 20% of Kentucky's misses when he's on the court. If you can hold him off of the offensive boards, your odds of winning greatly increase; Kentucky's three post-Duke losses all featured Tshiebwe getting four or fewer OREBs. That task is easier said than done; only Mississippi State has a better DREB% than Tennessee among Kentucky's SEC opponents, and Tshiebwe got 22 boards against them.
Moving on from that fear to the next one! TyTy Washington is the co-point guard and a potential lottery pick; he's also the #2 option offensively (12.8 PPG, 4.2 APG). Washington's main feature this year has been a solid assist-to-turnover ratio, but he's been terrific scoring off of ball-screens (87th-percentile in P&R offense). The scariest thing he offers is his ability to knock down non-rim twos at an absurd hit rate of 51.4%, with mid-range jumpers specifically sitting at 49.4%.
Considering Washington gets almost as many expected points (1.028 per shot) on non-rim twos as he does from threes (1.038), he's genuinely scary pretty much anywhere on the court. However, here's something worth noting:
Washington on jumpers from 0-15 feet: 26-for-37 (70.3%)
Washington, 16-21 feet: 15-for-46 (32.6%)
Washington, threes: 27-for-78 (34.6%)
There's a clear delineation: Washington inside the free-throw line is more dangerous than Washington outside it. If you can restrict him from getting within 15 feet, you'll feel better. Good luck doing that. HOWEVER: Washington is also questionable to play after picking up an injury against Florida, which would obviously impact Kentucky's offense in a negative manner.
The other two guys worth highlighting are Kellan Grady (12.1 PPG) and Sahvir Wheeler (9.7 PPG, 7.2 APG). (Keion Brooks averages more than Wheeler, but doesn't do much self-creation.) Grady is mostly Just A Shooter (75% of all shots from deep), but he's a truly elite shooter: 73-for-166, or 44%. It is truly mystifying to me that he gets open at all, but he's elite both in catch-and-shoot scenarios (47.3%) and off the dribble (41%). He floats around the court, but most of Grady's shooting is generated in the corners and at the low end of the wings.
If you leave him open, well, you get what you deserve.
Wheeler is less known for his shooting/self-creation than what he opens up for everyone else on the team. Wheeler is lightning-fast and makes the offense play way faster; Kentucky spends almost 20% more time in transition when Wheeler's on the court. Wheeler himself is an openly bad shooter – 9-for-34 from three, 18-for-74 mid-range – but he creates so many opportunities for everyone else that it generally doesn't matter.
The best chance you have against Kentucky, at least through 25 games of play, is to stop the transition game and force a half-court oriented style. Unfortunately, the half-court offense is elite, too. Good luck and such.
Others of note: Keion Brooks, Jr. (11.2 PPG) is the fourth-leading scorer. Not much of a shooter (5-for-22 on threes), but he's excellent for his size on the boards and is dangerous in transition. Davion Mintz (8.9 PPG) was Just A Shooter last year and is still hitting 37% of his threes this season, but has evolved to be at least competent at the rim and in mid-range. Jacob Toppin (5.8 PPG) is 10-for-31 on everything that isn't a rim attempt, but is hitting 73% of shots down low.
CHART! The official Chart Guide is now as follows:
Yes: "Be afraid." 😬
Somewhat: "They can hit this but not very efficiently." 🤔
No: "Either never attempts this shot or is atrocious at making it." 🥳
Kentucky's defense
Not quite as displeasing to look at as the offensive chart is, but it's pretty close. Kentucky has an excellent defense that kind of got taken apart by Tennessee at times in the first game, but they haven't allowed an opponent to top 1 PPP since Auburn on January 22. The most similar defense Cal's had is probably the 2018-19 version with P.J. Washington: not elite at blocking shots, but great at forcing one-on-one scoring and very tough to score on in general.
Indeed, this is a great unit. Still: what about that absence of blocks? Kentucky ranks 77th in Block% right now, which is good for most teams but terrible for a Kentucky program that's ranked 32nd or better in every Calipari season and no worse than 39th since the Tubby Smith era. Kentucky ranks out well in a lot of things, but even Synergy, who's pretty charitable to the 'Kats, ranks this around-the-basket defense as in the 78th-percentile. Hoop-Math's play-by-play data ranks them 198th as of the time of writing. This isn't quite as fearful a unit down low as they used to be.
The problem is that, well, it's still a great overall unit. The key of each Calipari team is its ability to force and block non-rim twos, and this one is no different. Kentucky forces more non-rim twos than all but 26 teams in the nation and blocks more of these shots than all but ten, so that part is legitimate once again. The structure of Kentucky's defense sinks inward to prevent you from getting all the way to the rim on a typical possession. I imagine it'll come as no surprise that Kentucky forces more runners and floaters than everyone but Arkansas in the SEC.
Still, the path to scoring is there. Tennessee found it in the first meeting, if you're able to remember the actual positives of that day. In the first meeting, Tennessee went 14-for-19 at the rim and 20-for-35 (57.1%) on twos as a whole, which is tied for Tennessee's best 2PT% against Kentucky in the Calipari era. As I'd expected before the game, Tennessee found a lot of success attacking the paint by way of ball-screens and basket cuts, with Kennedy Chandler having an immense amount of success in making Kentucky sweat.
For all of the great that comes with your standard Kentucky defense – and there is a lot – there's still holes. Kentucky ranks in the 68th-percentile in ball-screen defense after a switch occurs, per Synergy. They're in the 56th-percentile at defending cuts to the basket and the 53rd-percentile in defending the roll man on ball-screens. We've already talked about the rim issues, but also recall that Tennessee had a lot of success from deep in the first matchup.
The problem is that Kentucky seems to have gotten better at defending the perimeter since that game, now posting a 64/36 Guarded/Unguarded rate compared to the 57/43 they had entering the game. They funnel a lot of opponent attempts to the top of the key, which (by about 0.2-0.5%) is generally the least-efficient of the five three-point areas on the court. Opponents are hitting 40.4% of these catch-and-shoot attempts from deep, but everywhere else is tough: 25% 3PT% allowed in the corners, 26% at the wings. I'd simply argue they've been a little lucky in those two while unlucky up top, because most of these are good guards.
My preference would be for Tennessee to attack the wings of the court, where they've been most efficient this year, and see how real that 26% is. (Also the corners, obviously.) If they get suckered into a bunch of top-of-the-key threes, you obviously hope they hit them, but the process doesn't feel quite as agreeable as that of a wing/corner three.
How Tennessee matches up
Honest to God, my first thought was "do the exact same thing you did last time." Tennessee had a genuinely excellent offensive performance against what's now a top-15 defense in going for 1.081 PPP, putting up a 62.9% eFG%, and rebounding a third of their misses. If you simply cut down on the turnovers, they could've put up 85. The problem is that the opponent put up 107 on the worst shooting day the program has ever surrendered.
The first time out, Tennessee seemed to identify Kentucky's defensive flaws and did a really good job of exploiting them. As a summary:
20 points on 19 P&R possessions (Tennessee's normal averages: 12 on 14)
11 points on 8 cut possessions (Normal: 9 on 7)
33 points on 23 catch-and-shoot threes (Normal: 21 on 20)
Kentucky will undoubtedly adjust, but this reminds me a lot of the 2018-19 series. That year, I thought Tennessee did a pretty good job offensively in the first game and got a lot of quality looks. It simply happened to come the same night as Kentucky's best offensive performance of the season. In the return game, Tennessee pushed their ball-screen usage to a season-high and diced apart Kentucky's defense to the tune of a 71-52 win. I doubt Tennessee will do the same and win by 28 tonight, but a similar exploration of Chandler/Zeigler in the pick-and-roll could really pay dividends, whether that's with their own scoring or with passing.
Similarly, Tennessee has to exploit the three-point line to win this game. Like it or not, there's no better path to a victory that I can imagine. Of Kentucky's six worst defensive performances this season, five have seen the opponent shoot 32% or better from three, and four of those were 38% or higher. Kentucky's done a great job of limiting some of the issues they had last time out, but you look at that catch-and-shoot number and it's hard to ignore.
It's also as if that first Kentucky game led Tennessee to discover what actually makes them tick offensively. To boot:
Pre-Kentucky (15 games): 32.2% 3PT% on 27 attempts a game
Kentucky and after (9 games): 39% 3PT% on 23.3 attempts a game
Tennessee's three-point attempt rate is only about 2% lower, but they've been able to use that three-point gravity to draw opponents out and allow for better looks inside the perimeter. If Tennessee came out against Kentucky and took their first five shots from three (assuming those shots were given to the appropriate players), would anyone blame them? You've got to find the extra points you need in a space you feel confident in. I think that as it is in many basketball games, deep balls can be the difference-making havoc Tennessee needs.
Defensively…well, frankly, Tennessee played poorly last time out. That much is obvious. I don't think they played "give up the worst defensive efficiency the program has ever seen" bad, but whatever, Kentucky hit a bunch of shots and it was very much Their Day. Even if Tennessee played their exact same style of defense this game, Kentucky almost certainly would not score 107 points on 73 possessions.
Still, changes need to be made. If we're going to show how Tennessee exploited Kentucky in the first game, we should obviously do the reverse:
28 points on 19 P&R possessions (Kentucky's normal averages: 16 on 18)
31 points on 18 transition possessions (Normal: 21 on 20)
30 points on 14 catch-and-shoot threes (Normal: 15 on 14)
That's a ton of points above expectation. In the first game, Kentucky exploited Tennessee in two different ways: single coverage, where Sahvir Wheeler sped past Kennedy Chandler on several occasions, and hedges (mostly the second half), where Kentucky exploited some of the poor agility the Tennessee frontcourt features. Neither was what I'd call a pleasure to watch.
The fix for this is complicated, but some of it is just hedging stronger and forcing Kentucky to shoot over the top of Tennessee rather than speeding to the rim. If Tennessee can craft something that enables Chandler to stay with Wheeler while not committing 1.5 defenders and giving Kentucky an offensive power play, the odds of a victory go up immensely. Outside of Grady and Mintz, I genuinely do not believe in this Kentucky roster's game-to-game ability to shoot their way to a win. If Washington is really out – and I don't know that as of now, but it seems like it may happen – that's Kentucky's one knock-down mid-range shooter gone. Make them shoot early and often.
Secondly, I have a bizarre-but-possibly-not-stupid theory for encouraging the threes: run a zone. I don't want the zone for the full game, just a few possessions here and there. Before I am murdered, let me explain: Kentucky's barely faced much in the way of zone defense this year. Synergy pegs it at about 4.8 possessions per game, and in that small sample size, Kentucky's been significantly worse (to the tune of 3.7% lower eFG%) than they have against a man-to-man defense.
The crux of it is this: against zones, Kentucky hasn't been as effective at the rim (56% FG% versus 65% in man, per Synergy) and they've struggled greatly to hit threes, going just 13-for-45 from deep. Here's the most interesting part of that: Kellan Grady is 6-for-14 against a zone from deep. The rest of the Kentucky roster combined: 7-for-31. Grady only hits the bench about 4 minutes per night in SEC play, but even trying the zone for a couple minutes with him on the court could be of serious interest.
Tennessee's zone defense this year has been good enough; it doesn't force turnovers at all, but opponents are shooting 41% at the rim against it and Tennessee's forced an above-average amount of guarded threes with it. This is something they didn't try at all in the first game, but they've gone to it for 31 possessions over the last six games. Clearly, Rick Barnes and Mike Schwartz see something in it. This kind of seems like the game you'd try it in, no?
Lastly: Tshiebwe. He's going to get at least a few rebounds in this one; the goal is just to not let him overwhelm you. There's a few paths worth exploring, but one I would like to see from time to time is a hard double in the post. If Tennessee's going to keep running out these double-big lineups, which I frankly don't love but understand the purpose of, using one of those bigs and either the other or a wing to double Tshiebwe seems reasonable. Tshiebwe scores 55% of the time in single-coverage, but Kentucky as a whole only scores on 45.6% of possessions where he's either doubled or is forced to pass the ball. He's not a great passer, so make him make hard decisions. It's all you can really do; I would rather bet on Wheeler or Brooks beating me than let Tshiebwe run roughshod.
Starters + rotations
Metric explanations: Role is algorithmically-determined by Bart Torvik. MPG is minutes per game. PPG/RPG/APG/Fouls/Twos/Threes are what you'd guess. USG% is the percentage of possessions a player uses on the court. OREB%/DREB% are your available rebounds usurped. Finally, PRPG! is Bart Torvik's Points Over Replacement metric; the higher the better. If you're on mobile, zoom in; if on desktop, right click -> Open Image in New Tab.
Three things to watch for
The boards. Well, duh. It may not feel this way, but this is the #1 defensive rebounding team in the SEC (Kentucky) playing #2 (Tennessee). Even funnier: it's Tennessee that's been superior on the offensive boards in conference play. If Tennessee can hold Kentucky to a 30% OREB% or lower, which they did the first time around, it'll help shift the odds in their direction.
Threes, again. I mean, eFG% determines anywhere from 50-55% of an average team's offensive efficiency. If Tennessee gets 10+ threes like they did the first time out they'll win, barring Kentucky having another insane shooting day. Even 9 would possibly suffice.
Can you find any way to get Tshiebwe in foul trouble? Oscar's only at 3.3 fouls per 40, but he's finished seven games this year with four fouls. If Fulkerson can do the wacky tube man thing that the new movie NOPE clearly found inspiration in and you get the usual SEC home calls, well, hey.
Key matchups
Oscar Tshiebwe vs. Literally Four Guys. All of Plavsic, Fulkerson, Huntley-Hatfield, and Aidoo will probably get time at the 5. Of those four, I probably rank them Fulkerson > Huntley-Hatfield > Plavsic > Aidoo in terms of how I feel about the rebounding impact of each, but the real key here is that you have 20 fouls to use. Huntley-Hatfield in particular could get some serious offensive run in this one, given how well he performed in the first game.
Kellan Grady vs. Santiago Vescovi. Weird to highlight a guy like Grady with a miniscule usage rate, but he's such a devastating shooter that if you forget about him you pay for your sins immediately. Vescovi had 20 in the first game and could reasonably get to 20 again if he's on.
Either TyTy Washington (if available) or Sahvir Wheeler vs. Kennedy Chandler. If Washington is out, it's Davion Mintz, who doesn't have the same impact yet has been hot as of late. Wheeler burned Chandler alive off of ball screens in the first one, but Chandler's defense has improved seemingly every week since.
Three predictions
Both teams go on a run of 10-0 or greater;
Tennessee wins the foul battle by 3 or so, sparking a controversy on Matt Jones' Twitter account;
Tennessee 71, Kentucky 70.