Aftermath
The immediate aftermath is that Tennessee, for about 72 hours, played their way onto the periphery of the NCAA Tournament bubble. At 17-13, 9-8 SEC, they had to beat Auburn at home to get serious about those hopes. The leadup to that Saturday was both about the game and the SEC Tournament seeding; a Texas A&M loss and a Tennessee win would've gotten Tennessee a 7 seed and, importantly, would've avoided a rematch with a pissed-off Kentucky team barely 10 days after Tennessee shocked them in Rupp.
They kept showing ads for this whenever I'd flip through the channels leading up to March 7th.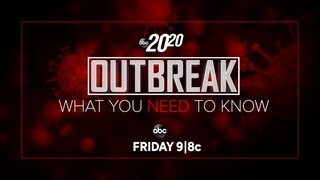 I went to the Auburn game the next day. I try to take a picture of the arena for memory purposes at most games I go to, but I didn't that day. This was the final home game of the season; we had opted to buy the Vol Pass prior to the season opener for $150 per person. Of Tennessee's 17 2019-20 home games, we attended 10 and sold the other seven to various people. The only picture I have on my phone from March 7th is this, which I sent to my best friend Matthew with the following caption.
The double-chin is egregious but you get the point. (I have no idea what that is blocking the top 30% of the screen either.) There wasn't a single case of coronavirus confirmed in Knox County on this date. The first case in Tennessee had been reported two days earlier, but you figured this was the swine flu or something similar where maybe one person out of the 100 you knew would get it at some point and then everybody would get a shot six months later. There was no real panic but from the suburban moms, who always panicked.
Tennessee did not perform well on this day. They lost, 85-63, in a game where I remember wondering why Samir Doughty picked that day of all days to drop 32 points. It was extremely frustrating, but so was this team. What else was new, really? We took the bus back to the parking lot. I texted Seth Hughes that I'd rather have coronavirus than play Samir Doughty again.
I think that, looking back on all of this, you can begin to see the cracks in the facade. I noticed it when I put the season preview together for 2020-21 and saw this.

That was on January 28th, 2020. I didn't know anyone who knew what coronavirus was then. Even on March 7th, it still wasn't something I was thinking about with any seriousness. When I realized they were playing Champions League games – massive, massive moneymaking fixtures – behind closed doors, it felt like the mood changed. And it kept changing.
I came back from a visit to a bar with a couple of friends on March 10. I watched the NEC Tournament Championship out of the corner of my eye. My wife had friends over to watch the finale of The Bachelor. They broke into that to deliver news on the coronavirus. The groans erupted and my immediate reply was "it's all we'll be hearing about for the next week or two." I went to the kitchen to watch Hofstra make their first NCAA Tournament since 2001 via the magic of Hulu Live on my phone.
This was important to me because, in the summer of 2019, I interviewed a pair of coaches at Hofstra about their impressive 2018-19 offense. So I shot a "congrats!" text and went on with the evening. I was pretty excited for them, because when you looked at that team you figured that they could give a 3 or 4 seed a good game and make things exciting.
Tennessee basketball sort of took a backseat in the madness of conference championship week. It wasn't like this team was going to make the NCAA Tournament, but as a previewer, I had previews to write. I hammered out the last little bits of it on the night of March 11. Ten minutes after I finished writing, I saw this.
The seriousness of all of this was rapidly scaling up. The Ivy League had cancelled their conference tournament on the 10th, but that was the Ivy League. Big whoop. Then the NCAA Tournament – an event I'd planned to attend at least some of – announced they'd have no fans. Then that happened. Then this happened.
We sat in the dark and watched the end of the Patriot League championship game while everything began to burn down. You see Fred Hoiberg look like he's dying on the sideline and you wonder why we're still doing this. You see the NBA suspend its season and realize life as you know it is coming to a halt. Matthew calls at 11 PM.
You realize the next morning that, when you wake up, there will be no SEC Tournament. There will be no Tennessee-Alabama. There will be no more fans. And there will be no NCAA Tournament. And the work you have done uninterrupted for two years ceases out of nowhere. Time to watch Contagion and stare at the wall.
---
The basketball upshot of all of this is that everything just sort of stopped. Because of how COVID spreads from person-to-person, the idea of the campus visit looked way different. Zoom and Microsoft Teams became an everyday habit rather than something you'd use occasionally. It was how I interviewed coaches in the months following the COVID shutdown.
They had Adam Silver giving out virtual hugs at the NBA Draft and whatnot. The lead-in to President Donald Trump's March 11th emergency COVID address from the Oval Office was Sarah Palin twerking to "Baby Got Back" on The Masked Singer. It really was [REDACTED] dystopian.
The personal upshot looked a lot different. Everything shut down for maybe six weeks, then it re-opened…if you lived in the right state. Everyone started spending way more time online. Horrific things happened everywhere, starting with Ahmaud Arbery and Breonna Taylor and peaking with George Floyd's murder. A summer of protests erupted, calmed down, then erupted again when the Milwaukee Bucks and NBA players at-large correctly saw that sports – in particular, basketball, a sport dominated at its highest levels by extraordinarily talented Black men and women – have always been political. Professing that you were no longer watching basketball (then baseball) (then football) (then soccer?) (then NASCAR???) became its own sport on social media; making fun of those same people was also its own sport.
I can't profess to be some sort of expert on any of this, but everyone was affected by it. Many still are. It all led into the strangest college basketball season that will ever be played. Many teams had no fans in attendance; Tennessee had somewhere around 3-4,000 every home game, which honestly felt worse than no fans at all. (I have mentioned my Michigan connection many times before; watching Juwan Howard and the team celebrate a Big Ten regular season title to zero noise in Crisler Arena as confetti hit the floor was upsetting in an entirely new fashion.) Yet in its own way, it felt like you had to have it. You had to have something, because little else was doing it.
I think this is why college basketball, even in a morally questionable and abbreviated format, felt like home for me personally in 2020-21. It helped that Tennessee started the season 12th in the AP Poll, had a ton of hype, then proceeded to act on it for about three or four weeks, peaking with an utter demolition of a hyped Missouri team on the road. Keon Johnson and Jaden Springer, two five-star newcomers, both looked like lottery picks. John Fulkerson looked pretty darn good. Yves Pons looked better. Josiah-Jordan James remained a Swiss Army knife. Vescovi shot it well. So did Victor Bailey.
Then things got weird. They'd lose at home to an Alabama team that didn't look terribly interesting at the turn of the year, which served as Alabama's basis for turning into a top 10 team by way of somehow being the first high-major basketball team to discover that engineering an offense to get high-value shots every single possession was probably a good idea. Tennessee weebled and wobbled and fell down sometimes. They could beat a future Elite Eight team in Arkansas then lose at home to Missouri or on the road to Ole Miss. They beat Kentucky at Rupp Arena again then lost to the worst Kentucky team in a century at home in a blowout.
It was all so frustrating that everyone, myself included, lost the plot. There was absolutely no real reason for a bunch of unpaid basketball players, months before NIL became a thing, to become the source of ultimate annoyance in a season featuring a pandemic, on-the-fly scheduling, and the most unique NCAA Tournament ever played. The team and the fans seemed to hate each other by season's end. The coach, who still delivered a 5 seed and maybe the best defense the program has seen in its history, was back to Public Enemy #1.
If you've read to the end of this, I guess you're probably waiting for the game-by-game breakdown of how the season went. I don't know if I or anyone else would really have the energy; I guess because I just got done writing about it seven months ago it's sort of already out there. It was the weirdest and worst season of college basketball played in my lifetime. Coaches died. Family members died. Games were cancelled everywhere. A team had to leave the NCAA Tournament 90 minutes before they were scheduled to play. It sucked. For all of this to happen at the same time as what was personally the most successful basketball season for Will Warren, Protagonist of History was jarring. Impostor Syndrome was Googled several times from December to March.
It's hard to write off everything that happened, because it happened and it was real. At the same time, there will never be another season like 2020-21. You will never see 20% full stadiums on purpose at schools like Tennessee or Michigan or Alabama or wherever ever again. I hope that's the case. I'm ready for normal. I'm ready for something that feels real rather than what feels like a simulation of the actual thing.
2021-22 represents hope for all of us, I think. There's the hope that the newest batch of hyped recruits at Tennessee delivers a memorable season and, potentially, the second-ever Elite Eight bid. You just need a few good breaks to make that happen. There's hope that Tennessee's new assistants can build on the work their previous assistants did. Hope that Tennessee's defense can put together a second straight season of fantastic work. Hope that new transfers and old returners can make Tennessee's offense look functional instead of clogged toilet stuff.
Hope is a good thing. It feels good. I think we all need a little bit of hope. Here it is, waiting for us to believe again. We're so close to it. Might as well opt in.