GAME INFORMATION
OPPONENT
#21 LSU (13-1, 1-1 SEC, #11 KenPom)
(19-10, Round of 32 2020-21)
LOCATION
Maravich Assembly Center
Baton Rouge, LA
TIME
Saturday, January 8
6 PM ET
CHANNEL
ESPN2
ANNOUNCERS
Tom Hart (PBP)
Daymeon Fishback (analyst)
SPREAD

KenPom: LSU -4




Torvik: LSU -4.6
Right, right. Weird weather this week…extremely frustrating mid-week performance against what should've been an overmatched SEC opponent at home…this follows an annoying road loss at a hated opponent…heading to Baton Rouge on a Saturday…you aren't fooling me this time, script writers. I already saw it in February 2019.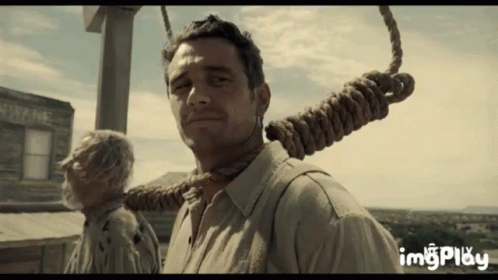 "What did we learn, Palmer?"
"I don't know, sir."
"I don't [REDACTED] know, either."
---
LSU's offense
I did not expect to be writing about how dire LSU's offense seems. Will Wade has overseen four full seasons of work at LSU; three of those ended with an offense ranked among the 12 best nationally. Wade runs a free-flowing motion offense with a good amount of ball-screens and even more ISOs. They represented a big chunk of the offense in 2018-19 and 2020-21; I figured that would be the case again this year. Not so.
LSU's running fewer ISOs and more ball screens than ever because there is no Javonte Smart or Tremont Waters-level guard on the roster. The best player (and scorer) is Tari Eason (15.6 PPG), a Cincinnati transfer that's a poor shooter but is relentless at getting to the paint, whether in transition or in half-court. If it makes sense, Eason is like a co-#1 option in transition but a co-second banana in half-court; the guy just rim-runs and is crazy dangerous when LSU picks up the pace.
The problem with Eason being your leading scorer but your second/third half-court banana is that the role of main scoring option in the half-court falls to Darius Days (14.3 PPG), a stats darling and efficient player that nonetheless isn't built to be the #1 scoring option. On the last two LSU NCAA Tournament teams, Days posted Usage Percentages of 17.6% and 16.1%, which helped him be super-efficient but also penned him in as a role player. If you look at his measurables – 6'7″, 245 – you may guess that Days is a bully-ball big. Not so; more than half of his shots come from three, and at 35.4% on 99 attempts/also 35.4% for his career, he's LSU's most dangerous shooter.
The problem is that a guy who sits at 35.4% is LSU's best shooter. Even in an SEC seemingly dire of great shooting options (the median rank: 225th), LSU's 3PT% rank of 250th is right in line with that of Tennessee-Martin. Only three players have 40+ attempts from deep, and none are shooting better than Days. Xavier Pinson, the Missouri transfer and final double-digit scorer (11 PPG), takes about five per game…and is barely cracking 32%. To be fair to Pinson, he's been exceptional at pushing LSU's offense to the rim off of the aforementioned ball screens.
In general, I do like LSU's actual shot selection. Over 43% of their shots come at the rim; they don't take many objectively bad shots; they've been unlucky on unguarded threes. Even so, you can see where this is leading to. Consider it a cascading effect: LSU doesn't have a Javonte Smart-level guard that can pressure the rim, so teams are packing the paint and forcing LSU to finish through contact, which is leading to a lower FG% at the rim than they're accustomed to (121st-best this year, 25th last).
Couple this with LSU being unable to generate many open threes (offensive Guarded/Unguarded of 67/33, the second-worst in the SEC) and you can see where this is going to be difficult to fix without Pinson or Eric Gaines suddenly turning into Smart or Skylar Mays.
CHART! "Yes" means "is efficient at doing so"; "somewhat" means "can, but not efficiently"; "no" means you can be mad. SPECIAL NOTE: I've included free throw percentages here upon request. The numbers used are a player's career FT%, not 2021-22.
---
LSU's defense
LSU's defensive efficiency rankings the first four years of Will Wade: 136th, 59th, 179th, 124th. Pretty bad! LSU right now: Number Freaking One. It's an exciting time where we get to play Is This Real or Are You Being Tricked by Sample Size?
We'll start with the main difference-maker: a full-court man-to-man press that accomplishes taking several seconds off the clock and forcing a solid amount of turnovers. LSU currently presses on 28.7% of all possessions, per Synergy; that rate was barely 9% a year ago. Against higher-end competition, I haven't seen them force a ton of turnovers prior to the half-court line, but the corner trap they enforce with Pinson and Eason here is obviously hard to get around.
Once you actually do get into your half-court offense, I would strongly advise against posting up with much frequency. LSU's frontcourt is demolishing post-ups right now; they sit in the 96th-percentile nationally in part because they're completely closing down driving lanes with their length and forcing a lot of bad decisions.
So: you do get up actual shots against this team. It is hard to find good ones, though. LSU is different from a lot of heavy rim-protection teams (8th in Block%) in that they really don't force many runners; they just make you take a ton of jump shots, particularly from deep. About a third of opponent attempts have come at the rim against this team, and 18% of those attempts have been swiftly smashed into the dirt. You can score down low against LSU, but you either have to play fast or be really smart and decisive with cuts to the basket. Their ball-screen defense ranks in the 99th-percentile, and with Eason/Efton Reid both blocking shots at a high rate, well, I guess that was your accomplice in the wood chipper.
However: I do think there's some regression coming. LSU is allowing over 47% of all shots to come from beyond the three-point arc, which is one of the highest rates in college basketball. It makes sense: a team that is murdering all two-point baskets is going to naturally force you to take deeper shots. But a couple of things stand out:
LSU is allowing over 40% of all half-court possessions to end in a catch-and-shoot three;
Their Guarded/Unguarded rate on these, while superior to the national average, is still just 60/40.
Over the last five seasons of college basketball, 35 teams have finished a season allowing opponents to get 46.5% or more of their shots from three. Exactly one of these teams – 2019-20 Fordham, a top 65ish defense – finished with an opponent 3PT% below 32%. LSU's, as you can see in the graphic, is 26.7%. The last non-COVID team to finish a season forcing opponents to make less than 27% of their threes: 2007-08 VCU.
What LSU is doing from three is not sustainable. Everything else may unfortunately stick, but think of them as a top-10 defense, not the "#1 by a country mile" defense. There are cracks, and they can be exploited. Eventually.
---
How Tennessee matches up
If you read the last five words of the LSU defensive section – they allow lots of threes – and immediately groaned, I understand you and see you. BUT! Consider this a get-right opportunity of…some sort.
The good news is that Tennessee has been well above the national average in generating truly open catch-and-shoot threes. Almost half (49.3%) of Tennessee C&S attempts are deemed as Unguarded by Synergy, and it feels real. For Tennessee to only be hitting 34.1% of these, 2% below the national average, is…well, bad luck.
Take a look at who's on the roster. Santiago Vescovi's only hitting 31.4% of his open threes. Josiah-Jordan James: 13.6%. Victor Bailey, Jr.: 13.6%. You may have opinions on all three, but none of them are that poor of shooters. The general process of finding open threes is working; just ensure the right guys keep taking them.
You'll get a ton of deep looks in this one. The problem is that you have to take two-point attempts, too. Tennessee will probably take a few mid-range shots here, and as long as it's not Victor Bailey or James (or, honestly, Kennedy Chandler) taking them, I can't say I'll be upset. Still: Tennessee badly needs to generate offense at the rim to keep pace.
LSU has only had 2.5 games (Penn State, Auburn, and the first half of Texas State) where they've even looked somewhat wobbly on defense. In those three games, the opponent had a point guard that was constantly applying pressure in the paint and forcing LSU to double them inside. Was it always efficient? No, but it generally worked. For Tennessee to win this game, Kennedy Chandler has to get at least 10 points in the paint. That's as simple as I can make it.
The defensive scout here is moderately easier: LSU will want to use ball-screens to either get Pinson going downhill or to free up Days on the perimeter for a three. Other things will happen, such as lobs to Efton Reid, but the first two are the main actions we're looking for. (Also please do not let Tari Eason eat in transition.)
Tennessee's defense has been excellent this year at shutting down passing lanes, funneling guards to specific areas of the paint to be blocked by Fulkerson/Nkamhoua, and doubling/hard-committing to ball-screens to force the guard away from the basket and out of the main action. All of that has to hold here for a road win in a tough environment. If Tennessee forces Pinson or Eric Gaines to make tough decisions with the ball in their hands, the odds of a win increase. Pinson has a TO% of 25.1%; Gaines, 28.4%. I want the ball in their hands against Tennessee's best five, not in Days or Eason's.
Look: this is gonna be tough. But it's far from impossible. Take the right shots, don't allow open threes, and force LSU to finish through contact at the rim. The only quasi-starter LSU has that actually finishes at a high-end rate down low is Eason, and we covered how he's more a transition threat than half-court. Low and slow, please.
Starters + rotations
Metric explanations: MPG is minutes per game. PPG/RPG/APG/Fouls/Twos/Threes are what you'd guess. USG% is the percentage of possessions a player uses on the court. OREB%/DREB% are your available rebounds usurped. Finally, PRPG! is Bart Torvik's Points Over Replacement metric; the higher the better. If you're on mobile, zoom in; if on desktop, right click -> Open Image in New Tab.
Three things to watch for
Can Tennessee hit a third of its threes? Well, this is kind of the thing. Kentucky nearly won despite shooting 38.2% on twos because they took and hit several threes. LSU's three worst defensive performances have featured the opponent hitting 31% or more of their deep balls.
Who gets more shots up? This is #6 vs. #11 in defensive TO%; it's also two top-100 rebounding teams. A possible advantage exists here for Tennessee in that LSU is a below-average turnover prevention offense, while Tennessee ranks as a top-40 TO% side.
Will Tennessee finally commit to shortening its rotation? LSU has played no more than 8 players most of the season; Tennessee has played 10 or more in every single game. For what it's worth, Tennessee finally committed to an eight-man rotation for the entirety of the second half + overtime against Ole Miss. This may be overstating the issue, but it is rare that a team goes deep in March playing more than 8 guys.
Key matchups
Tari Eason vs. John Fulkerson/Josiah-Jordan James. With Eason on the court, LSU plays faster and looks far more functional offensively. Eason is the best player this team has; the combo of Fulkerson and James have to find a way to limit his impact on both ends.
Darius Days vs. Olivier Nkamhoua. This is LSU's only high-level shooter and it's a 6'7″ bowling pin with arms. The path to a win here: hold Days to 12 or less.
Xavier Pinson vs. Kennedy Chandler. I thought Pinson would be the guy for LSU entering the season, and in some aspect he has – LSU is about 14 points better per 100 possessions with him out there – but essentially none of that is because of his shooting or his defense. If Chandler is serious about being a top 10 pick, a top 10 pick would put up something like 15 and 5 assists in this one. That may not seem like much, but this is the #1 defense playing #2, so.
Three predictions
Will Wade yells at an official over 70% of the fouls called;
The ending of this game somehow makes both fan bases mad online;
LSU 65, Tennessee 63.