LSU defense
Extremely not terrific, particularly inside the arc
Again, the thing about Will Wade leaving VCU was that he was coming to turn LSU into some sort of hard-nosed, turnover machine defense like pretty much everyone thought VCU was. Instead, three of his four defenses have been atrocious, with the fourth (2018-19) being just-okay enough to drag LSU to the Sweet Sixteen. This particular defense features Wade's worst rim protection yet combined with awful defensive rebounding and an inability to force lots of turnovers to make all of that up. Just like how everyone imagined this experiment would go!
The first, and easier thing to quantify, is the rim protection issue. LSU only has two players in their main rotation taller than 6'7", and neither Watford (effort) nor O'Neal (body) is quite mobile enough to live up to what their height suggests. LSU is capable of blocking shots, and they aren't totally lost there as their 7.8% two-point block rate ranks 198th nationally: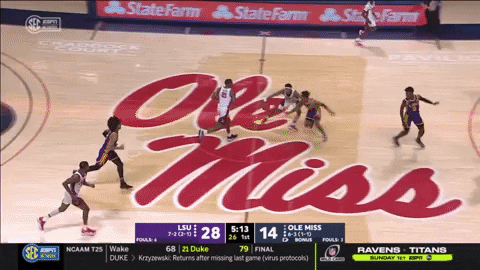 But the stat I'm about to tell you is so horrifying…so shocking…so sickening, that you'll want to close your laptop (or phone) and toss it into a lake. Turn away at this point if you do not like bad defense. TURN AWAY. You have received fair warning that the next stat will be greatly upsetting to defensive-minded audiences.
(deep breath)
…
LSU's defense ranks 336th of 347 teams in FG% allowed at the rim (67.6%).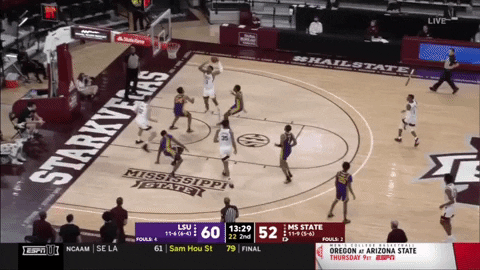 336th of 347 teams actively playing college basketball this season. This isn't even a boom-or-bust thing; LSU's rim protection scheme is actively embarrassing. The Tigers will give up points at the rim in just about any situation imaginable, as long as the opponent has at least one paint-minded guard, a good post, or the ability to pass the ball from one player to another. LSU toggles between man and zone pretty frequently, which is clearly a desperation move from Wade as he wonders why the problems are bad but their causes are good: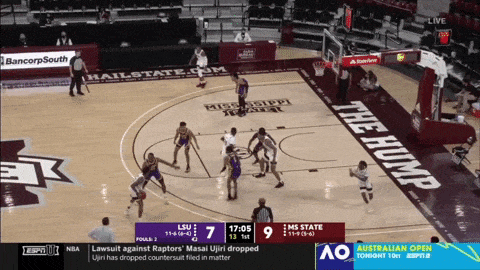 Of course, the fact that LSU can't rebound a basketball consistently on defense doesn't help, either. All but two SEC opponents have cracked the 30% OREB% mark on the Tigers, and the lowest of any of them was Alabama getting to 27.8% in a game LSU lost by 18. More frequently than not, it's been the boards that have allowed LSU opponents to stay in games when LSU's offense has threatened to blow them out of the building: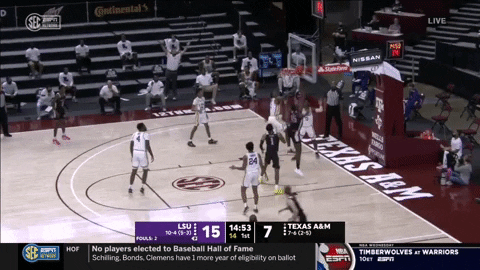 For a defense to be this actively bad at something they should be more than athletic enough to handle is mind-boggling. I've never understood why LSU has these results despite rostering more talent than any non-Tennessee/Kentucky team in the conference (and sometimes more than both). Alas, that's a question that you need a strong offer to uncover.
The other issue is that Cameron Thomas is simply a very, very bad defender. He's easily the worst defender in LSU's main rotation, and in a similar manner to how Tennessee exploited Brandon Boston, Jr., you can get by him pretty easily by isolating him in some fashion.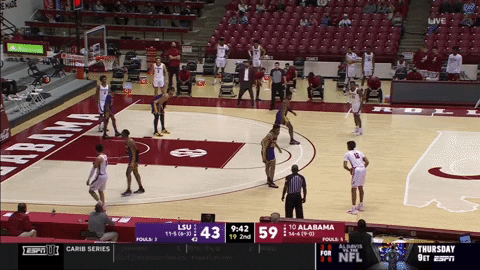 Toggling between man and zone has forced a ton of jumpers, which can be good or bad
However, LSU's atrocious rim protection only covers 32.1% of all shots. 46% of attempts against LSU are from downtown, with that figure rising to 47.5% once you only include half-court possessions. This rises a bit when you look at possessions where LSU is playing their 2-3 matchup zone. (Hilariously, Wade said this would improve things back in November.) 65.7% of all shots against LSU's 2-3 zone are jumpers, with 53.7% of all shots being threes, per Synergy. LSU actually does an okay job of getting out and guarding these, from my view: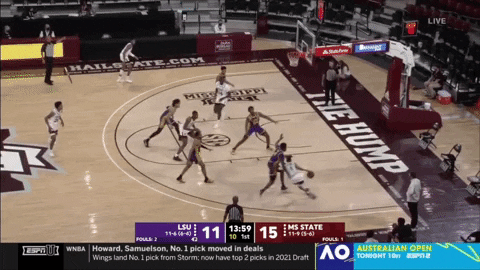 That said, as with any zone, you're going to get open looks if you move the ball well enough. Only three opponents have managed to crack 40% from downtown against the Tigers, but two of them won (Saint Louis and Alabama) and the third was SIU Edwardsville. Tennessee will get open looks against this zone, and they simply have to be confident in taking them if they're there.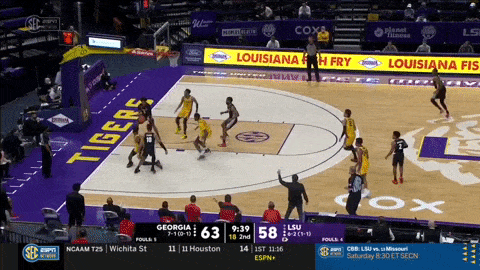 I'd prefer to move the ball inside and let Fulkerson and Pons (and James, too) feast on an LSU defense that frequently looks as if it has no idea what it is supposed to do. They are simply unable to stop any offense that passes the ball well, and I'd like Tennessee to do just that.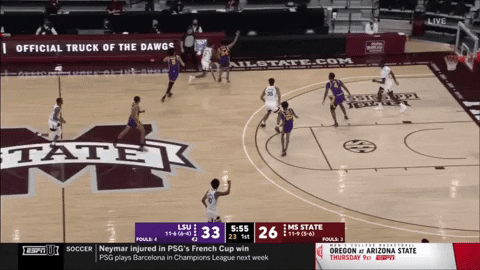 NEXT PAGE: Let the freshmen lead the way