Vanderbilt defense
The "no center" strategy isn't working
This is very stinky. In that same 10-game sample from Bart Torvik's site, Vanderbilt's defense ranks 171st even after schedule adjustments. Over the full season, opponents are hitting 54% of their twos, which ranks 295th-best nationally. 347 teams are playing Division I basketball this season. The vibes, defensively, are not good. I would be pretty disappointed if Jerry Stackhouse blocked me on Twitter for observing this, as I remember really enjoying Mr. Stackhouse on the Pistons circa 2001. I'd understand if he did smash the block button, I guess. It happens.
Anyway, this sucks in the exact same way it sucked last time: there is no serious rim protection on this team whatsoever. Vanderbilt has one player getting >10 minutes a game with a block rate higher than 1.3%: Dylan Disu, at 4.4%. That's not enough to deter opponents from attacking the rim at will, which they've done and will continue to do until morale improves. Vandy is giving up a 64.7% hit rate at the rim, which ranks 314th out of 347 teams. You can score on them in all sorts of ways, whether it's with a drive to the basket: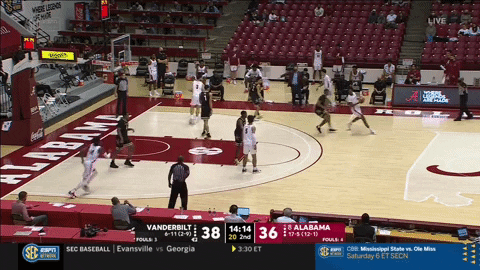 Or your more traditional post-ups, which they also very rarely stop.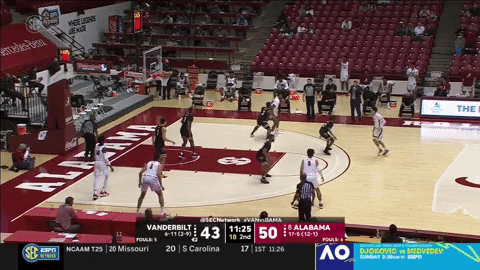 I'd feel more confident about this if I didn't just watch a Tennessee team play the 330th-ranked rim defense in America (LSU) and barely attack the rim at all, but whatever. Vanderbilt gives up a ton of fantastic looks from two, which is why they've held just two of their 12 SEC opponents below a point per possession. (As an even more fun fact, only one has been held below 0.99 PPP – Mississippi State.) SEC teams are converting 56.5% of their twos against Vandy, and it's not just at the rim. They're giving up a pretty awful hit rate on non-rim twos at 40.4%: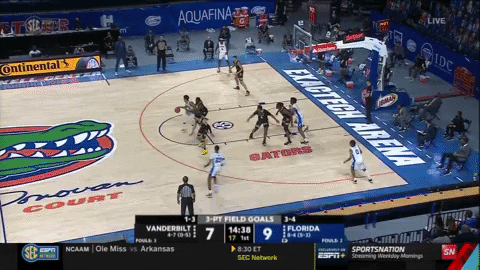 Again, I would strongly prefer Tennessee get closer to the rim than any 8-footer, but if it's open and there really isn't a defender near you, you are legally required to shoot the ball. Tennessee is going to find themselves in an awful lot of these situations, just as they did last time out when they dumped 1.177 PPP and an 18-for-30 hit rate on twos on the 'Dores. This is before we even get to Vanderbilt ranking 12th in the conference in opponent Free Throw Rate, meaning not only do they give up a lot of great two-point looks, you're fairly likely to get fouled while strolling to the rim.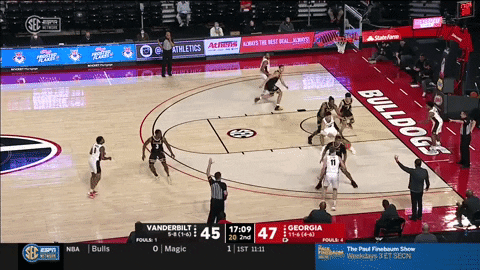 Pretty bad vibes all around with this one. Don't block me, Stack.
Three-point defense is tough to measure, but Vanderbilt's probably isn't very good
Lastly, Vanderbilt does rank 13th of 14 teams in three-point defense in SEC play, allowing opponents to hit 36.5% of their attempts. I'd like for this to be an obvious "they suck at this too" situation, but as I've made clear over the course of the season, defenses only have so much control over the outcome of three-point attempts. Vanderbilt's done a crappy job of closing out on these, posting a 48/52 Guarded/Unguarded rate, so I feel fine stating that, yes, Tennessee should get an above-average amount of high-quality three-point looks in this game.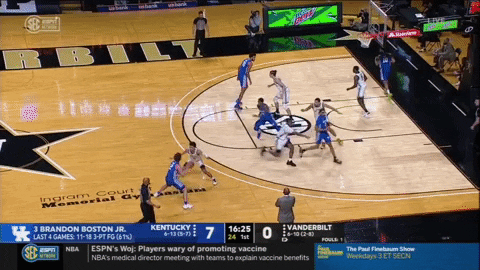 What more is there to say? Tennessee's traveling to Nashville to take on a defense that ranks in the 14th-percentile in defensive efficiency on Synergy and has given up 1.1 PPP or greater in eight of its 12 conference outings. In theory, Tennessee should make this easy. Will they in execution?
NEXT PAGE: Yes, we're going to talk about mid-range jumpers